Management software for camper rental companies
With booking engine to integrate into your website
Complete solution to day-to-day tasks of your business. Reservations, contracts, billing, fleet, rates, offers and promotion codes.
We can also create your website with a booking engine
Manage your fleet, know the expenses and repairs of each motorhome and configure alerts so that you do not miss the ITV and insurance renewals.
Complete data of the motorhome or camper including registration, fuel, frame number, fuel, color, acquisition cost, depreciation amount.
History of expenses and maintenance
Record the maintenance carried out on each vehicle and the costs associated with the workshop, logistics and insurance.
Create notices for ITVs, insurance renewals and workshop reviews. Don't miss a date
Manage contracts and invoices from a single application
The whole process. From the moment the client makes the reservation until the vehicle is returned and the thank you notification is sent.
Generate invoices from contracts. Email them to customers.
Forget about papers. Allow customers to sign the contract from their device.
Organize deliveries and returns. Have a workload forecast to size your team.
Visually manage reservations on a schedule. Organize reservations in your motorhomes to get the most out of the fleet.
Organize your team based on the delivery and return forecast.
Keep track of tasks for the day. Deliveries, returns, workshop, ITV.
Get real-time information about your business with a single click
Know how much you are billing for each motorhome. Month to month and year to year.
Occupation, rented days and contracts
Find out the number of contracts for each motorhome, the number of days rented in the year and the % of occupation.
Know the evolution of received reservations to be able to compare it with the marketing campaigns and / or SEO tasks on your website..
Designed for motorhome rental companies, easy to integrate into an existing page.
Charge your clients a down payment or the total amount when receiving a reservation.
Create offers and retain your customers with promo codes.
Available in Spanish, English, German, Italian, French, Russian and Catalan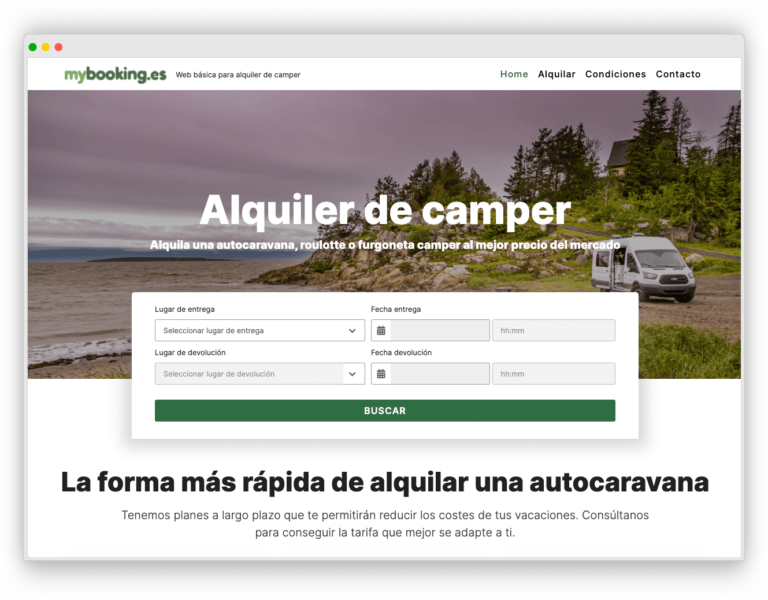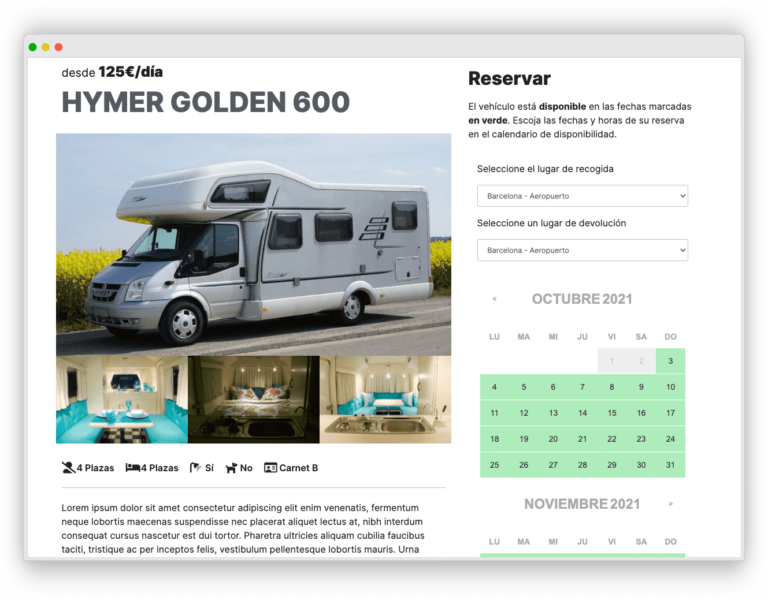 Do you still have doubts?
We are at your disposal to explain how mybooking can help your company