Management software for tour and activity companies
Includes a booking engine to integrate into your website
Save time managing your business with a complete solution for reserving places in activities, excursions, guided visits or tours.
We can create your web page with a reservation engine
Configure the catalog of the activities or tours you offer, the schedules and the rates
It allows you to manage those activities that are carried out on a single date, those for which several dates are planned in a year and those that are carried out periodically several days a week at different times.
Define the types of tickets and their rate. In this way you can have different rates for age groups.
Prepare your products for the web
Prepare your products for the booking engine. Upload photos, translate content.
Manage the reservations received by your web site, telephone or email.
The whole process. From the moment the client makes the reservation until the activity is carried out.
If your activity requires information such as experience, age and data of the participants, it can be requested from the web form.
Generate a contract for those activities that require it.
Record the charges to be able to balance the cash journal.
Get real-time information about your business with a single click
Know how much you are billing for each activity or tour. Month to month and year to year.
Tickets vendidos por actividad
Know the evolution in the number of reservations received to be able to compare it with the marketing campaigns and / or SEO tasks on your website.
Designed for tour and activity companies, easy to integrate into an existing page.
Charge your clients a deposit or the total amount when receiving a reservation.
Send automatic notifications to your customers.
Available in Spanish, English, German, Italian, French, Russian and Catalan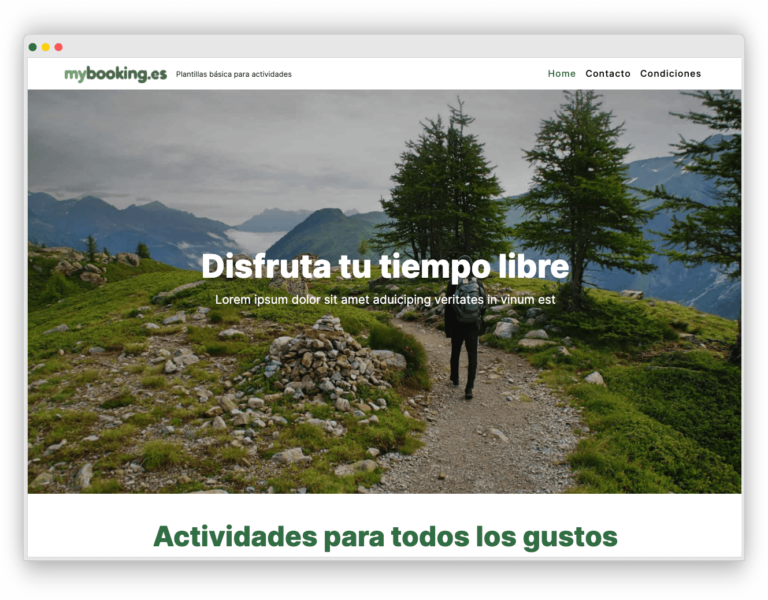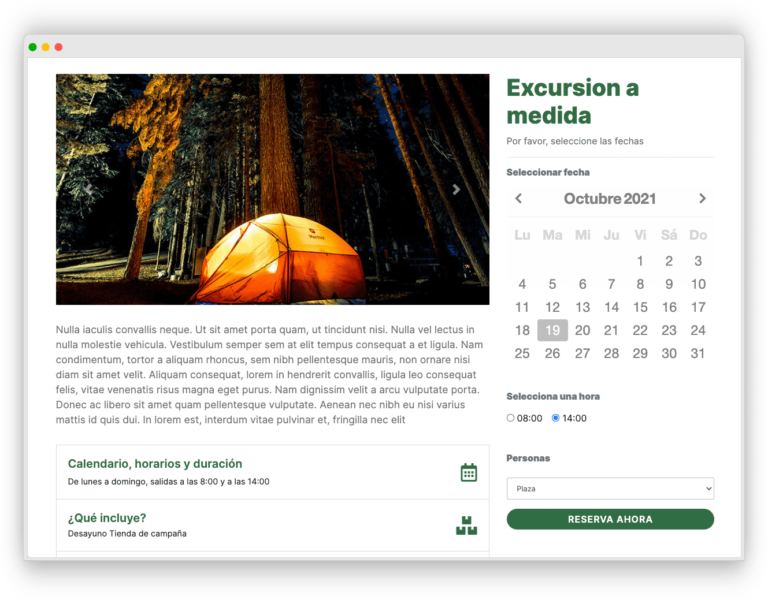 Do you still have doubts?
Our experts in rental businesses are at your disposal to explain how Mybooking can help your company