Car rental reservation software
Includes a booking engine to integrate into your website
We provide solutions to most of the day-to-day needs of rent a car. Reservations, contracts, billing, fleet, rates, offers and promotion codes, stock management, stop sales, multiple branches.
We can create your web page with a car rental booking software
Configure the catalog with the groups or categories of vehicles for rent.
Automatic stock management, depending on the inventory, or manual, managing quotas and using stop sales.
Planned allocation to reservations, for those companies that work with planning, or allocation at the time of delivery
Rates, offers and promo codes
A flexible system for defining rates. Seasonal rates. Prices per day and / or per hour. Launch offers and provide promo codes for your recurring customers.
Prepare your products for the web
Prepare your products for the booking engine. Upload photos, translate content and define categories.
Manage your car inventory
Manage your fleet, know the expenses and repairs of each vehicle and configure alerts so that you do not miss the ITV and insurance renewals.
Complete vehicle data including license plate, fuel, VIN, fuel, color, acquisition cost, depreciation amount.
History of expenses and maintenance
It records the maintenance carried out on each vehicle and the costs associated with the workshop, logistics and insurance.
Define notices for ITVs, insurance renewals and workshop reviews. Don't miss a date
Manage contracts and invoices from a single application.
The whole process. From the moment the client makes the reservation until the vehicle is returned and the thank you notification is sent.
Generate the invoice from the contracts. Email it to customers.
Forget about papers. It allows the customer to sign the contract from their device.
Organize deliveries and returns. Have a workload forecast to size your team.
Visually manage reservations on a schedule. Organize reservations in your vehicles to get the most out of your fleet.
Organize your team based on the delivery and return forecast.
Keep track of tasks for the day. Deliveries, returns, workshop, ITV.
Get real-time information about your business with a single click
Billing by vehicle and group
Know how much you are billing for each vehicle and group. Month to month and year to year.
Occupancy, rented days and contracts
Find out the number of contracts for each vehicle, the number of days rented in the year and the percentage of occupancy.
Know the evolution in the number of reservations received to be able to compare it with the marketing campaigns and / or SEO tasks on your website.
Car Rental Booking engine
Designed for car rental companies, easy to integrate into an existing page.
Charge your clients a down payment or the total amount when receiving a reservation.
Create offers and retain your customers with promo codes.
Available in Spanish, English, German, Italian, French, Russian and Catalan.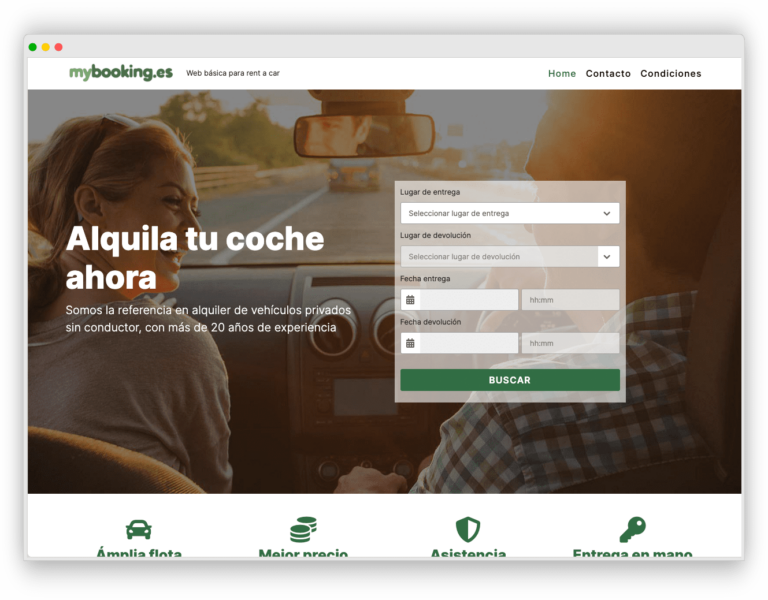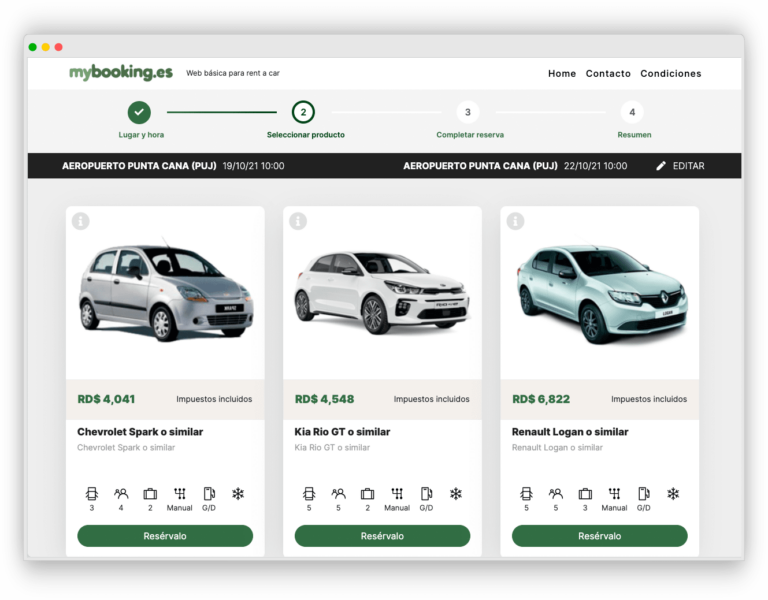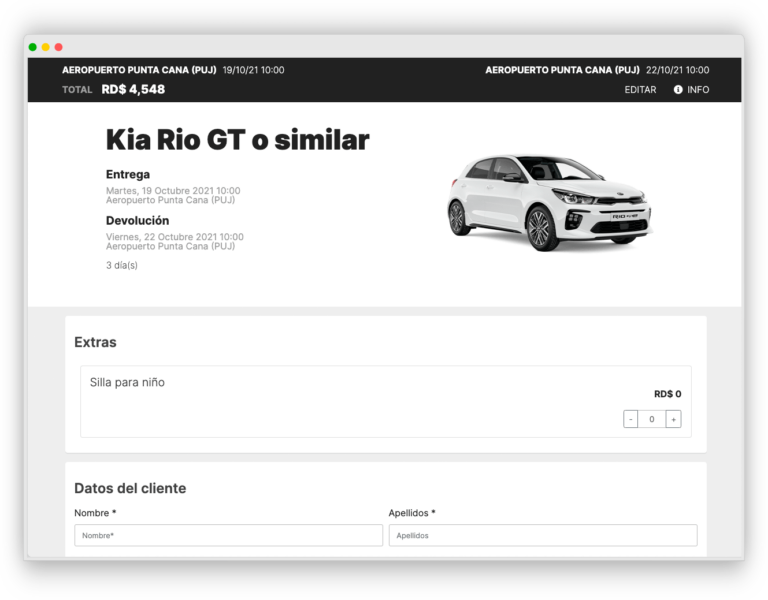 "The decision to use mybooking was initially motivated because we wanted to open the online channel. Being able to have a website that could be positioned from the SEO point of view, that was scalable and self-managed. After a year working with mybooking we have grown in the online channel and the change in the management tool has been for the better due to its usability and ease of use. They also offer a very close and efficient support. We recommend it to those who are thinking about it. "
Eric, ucgrentacar.com
Do you still have doubts?
Our experts in rental businesses are at your disposal to explain how Mybooking can help your company